arrow_backBack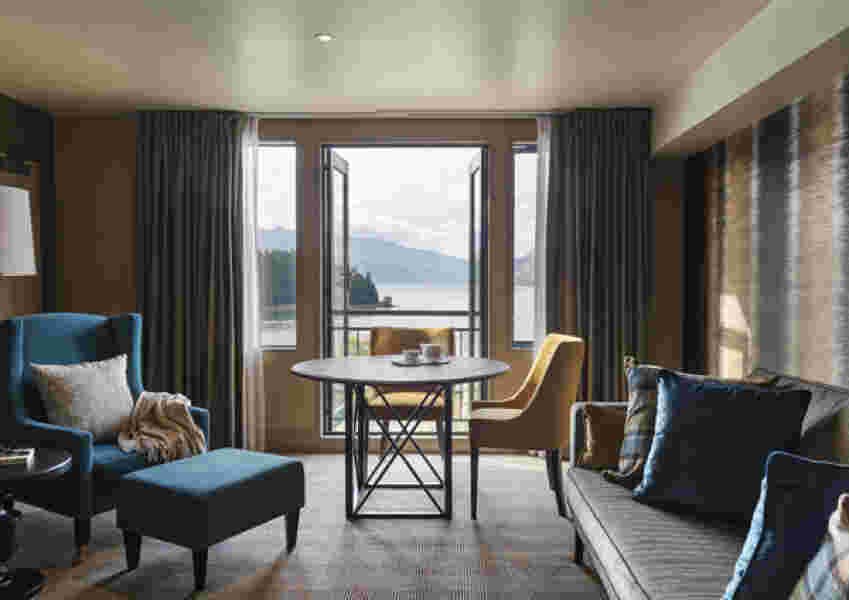 Queenstown: eat, explore and be enlightened
General Interest
Queenstown is the jewel in Otago's crown. Built around an inlet called Queenstown Bay on sparkling Lake Wakatipu, it boasts panoramic views of The Remarkables, Cecil Peak and Queenstown Hill, among others. A recreational wonderland for tourists looking for unparalleled ambience and adventure, Queenstown is just a short flight from Christchurch flying Air New Zealand, and is the perfect getaway destination for a long weekend.
Some of the absolute must-do's in this generous location include:
BOTSWANA BUTCHERY:
Located in Queenstown's historical precinct, Botswana Butchery has an impressive reputation that precedes it. Consistently voted one of the town's most popular restaurants, a comprehensive menu spoils the senses. From a delicious lunch menu offering up delights such as fresh seasonal oysters, a Southland veal burger and South Island whitebait fritters, through to decadent banquets for groups of 10 or more; the sublime offering attracts discerning diners in their droves.
SKYLINE GONDOLA:
Marvel at the spectacular vista that attracts visitors from all over the world via the Skyline Gondola. Float up, up and away to the top of the town and enjoy a light bite or drink as you survey your stunning surroundings from the observation deck.
ARTBAY GALLERY:
A showcase of some of New Zealand's most compelling contemporary art, the Artbay Gallery resides in the beautiful 1863-built Freemason's Hall on the lakefront.
CRUISE ON THE TSS EARNSLAW:
Known as 'The Lady of the Lake', this beautiful vessel is the last remaining coal fire passenger vessel operating in the Southern Hemisphere. Step back in time as you board this icon, and enjoy a cruise that offers an entertaining stop at Walter Peak High Country Farm. This working sheep station will give you a glimpse into the life of the hardworking farmers and their dogs. Lunch, morning and afternoon teas can be taken against a stunning backdrop of extensive gardens.
MILLBROOK:
Do you have your golf clubs at the ready? Swing into action at the world-class golfing oasis of Millbrook. A trip to the hot pools in Gibbston Valley will help you to unwind after a day on the green. If you are looking for a divine location to rest your weary head after a day of inspiring activities, Hotel St Moritz is a true beauty to behold. Offering a gorgeous range of suites and rooms that feature timeless classics married with modern essentials, this accommodation hotspot offers breathtaking views across the lake and mountains.
HOTEL ST MORITZ
This charming and singular property, a member of the global MGallery by Sofitel collection, has unveiled its $4millionplus room transformation as a result of
joining the Sofitel universe. Renowned interior designer Stewart Harris has delivered "elegant, residential, handsome and enviable" touches\ to the hotel's 134 rooms and suites, following the completion of its stunning bathrooms last year. Mr Harris has worked with the hotel since its development in 1998 and has delivered a distinguished design retaining the hotel's charming alpine character. His brief was to firmly reflect the Central Otago landscape, and to bring a sense of cocooning and serenity to the special location. Hotel St Moritz General Manager Jo Finnigan expressed her delight with the new look and is certain that the renovation will continue to elevate the boutique hotel in the luxury market. "Hotel St Moritz's unique personality is perfectly matched with the openminded character of the MGallery by Sofitel brand, and I'm delighted with how Stewart has animated our personality through this design," she says.
"Stewart's design embodies the style, stories and allure of Queenstown with a whimsical twist. He cleverly brings together 'charming' with 'luxury'. Queenstown has seen a surge in visitors over the past few years as the airport has been upgraded and more and more flights from both Auckland and Australia have increased. Jo says that now around 50 percent of all visitors are Aucklanders or Australians and are very discerning in their requirements. We do not see this
trend stopping anytime soon and it will put pressure on hotels to ensure they deliver what guests are seeking.
For bookings and special offers visit:
www.stmoritz.co.nz
Share this article via: