arrow_backBack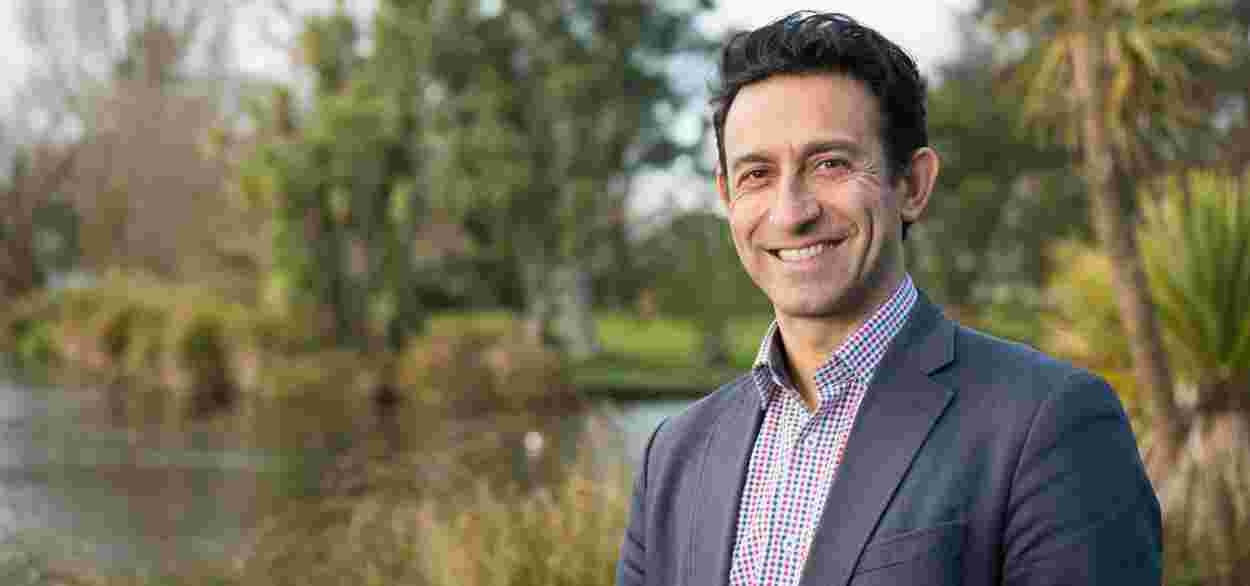 Q+A with Waimairi Ward Councillor Raf Manji
General Interest
Raf Manji plays an important role in the political and social leadership of the Fendalton-Waimairi area where Russley Retirement Village resides. Elected as a Councillor to the Fendalton-Waimairi Ward in October 2013, he has been a resident of Fendalton since moving to New Zealand in 2002. In the October 2016 elections, Raf was elected as the Councillor for the newly elected Waimairi ward and maintains a close relationship with the Avonhead Community Group. Raf has dealt with many community issues over the last four years, especially in the areas of traffic, parking and district planning. He provides insight to and his perspective on some of the key challenges and opportunities for Christchurch city as a whole, as well as the Waimairi ward specifically.
Where do some of your key focuses lie for the environment? Water is our precious resource and we need to make sure we manage it appropriately. That means using water wisely and charging polluters of our waterways. I have recently released a water policy.
How crucial is health care infrastructure and investment in Christchurch? I believe health and wellbeing is a lifelong process, which we need to start at birth. The more investment we make in people's health at an early stage, the less it will cost us in the future. There needs to be more investment in elective surgery, as the costs of making people wait for a long time are outweighed by the benefits of early intervention. This is a funding issue.
What are your views on the status of immigration in the city? This needs to be aimed more towards highly-skilled immigrants, and more focus needs to be made on supporting our young people into training, apprenticeships and further education. The pathway from school to work needs to be clearly marked and well funded. Immigration is generally good as it brings new talent, creativity and diversity, but the numbers must match our ability to provide infrastructure, specifically housing and health.
What are the benefits of living in North-West Christchurch and what is your vision for its evolution? The North-West is a wonderful place to live. It is primarily a strong residential area and well served by local shopping areas and recreational facilities, such as the Burnside Sports Grounds, Bowling Club and Avonhead and Crosbie Park. I'd like to see an expansion and modernisation of recreational facilities, and an improvement in transport options. With the University and Airport close by, this will continue to be an exciting place to live and my hope is for an improvement in general facilities to boost the quality of life for residents.
What are your views on the future of wider Christchurch city? Christchurch has a fabulous opportunity to develop into the second city of New Zealand, as well as the capital of the Mainland. This is important in order to take some pressure off Auckland and rebalance the economy. We are building
some exciting new facilities, and with the right investment, Christchurch will be 'the' place to live, work and play. I see the city attracting new residents, both domestic and international, on the basis of its livability and overall quality of life.
How do you support your local community and its groups? Primarily we support community groups through discretionary funding for facilities and equipment. There are some fantastic community groups in our ward, supporting each other and their communities of interest. I would love to see us get more involved with our elderly who are living in retirement villages. Some afternoon tea sessions, where we can chat about community issues, would be most welcome!
Share this article via: