arrow_backBack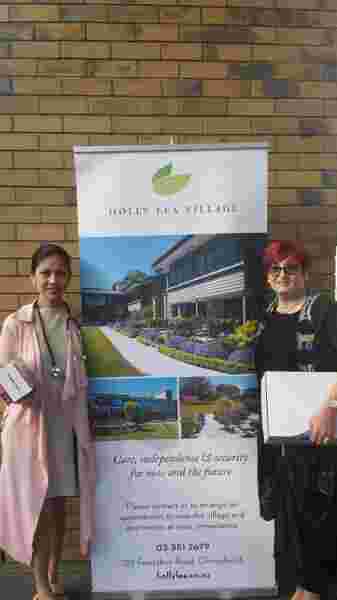 Put your health first this summer
Holly Lea
It is difficult to overstate how imperative good health is at any age. As we move through life, regular check-ups are essential to ensure that we can be the best versions of ourselves and live our lives to the full without limitation.
This summer, Holly Lea and The Russley Villages are leading the charge on helping people to ensure they head into the summer feeling fit and healthy. The free health checks involve the expertise of registered nurses – Juliane Brand (Holly Lea Village Manager), Eva Bragat (Holly Lea Clinical Nurse Manager) and Louise Rix (Russley Village Registered Nurse) with support from the Community Liaison at The Russley Village.
The free checks assess blood pressure, heart rate and blood sugar. Services are available to everyone, providing a great opportunity to the public, particularly those who do not visit their GP very regularly to have these fundamentals checked. Such has been the success of previous checks; several people have had high blood pressure or sugar levels identified prompting them to visit their doctor to address these issues.
For more information on the locations and timing of the health checks, contact Juliane Brand at Holly Lea Village on 03 351 7764.
Share this article via: