arrow_backBack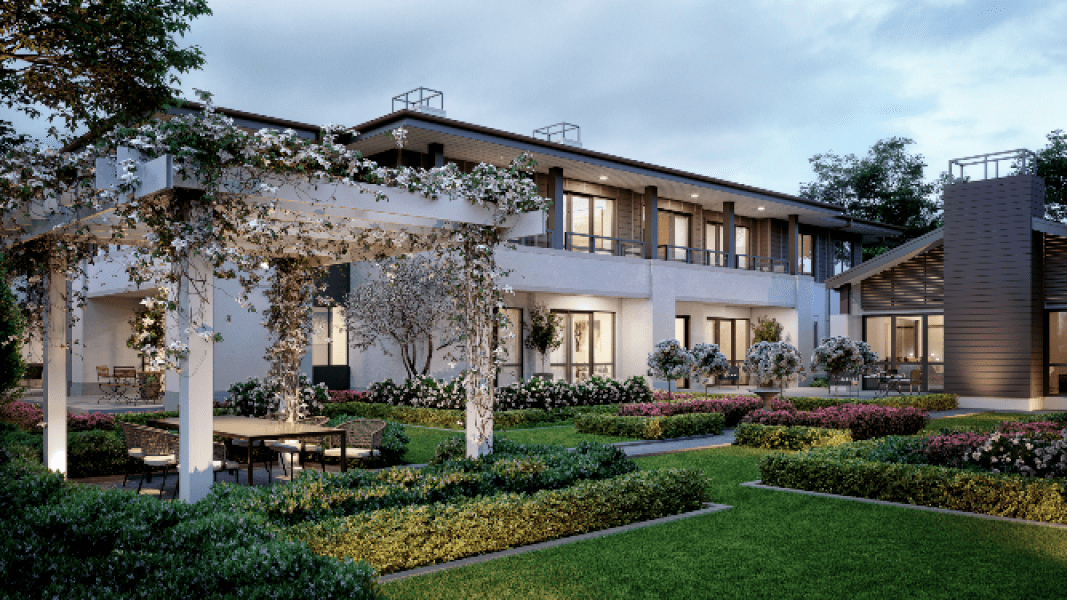 Living the life you choose
Holly Lea
At Holly Lea, we want you to live your life the way you'd like it to be, not as you're told it has to be.
Once you have chosen your home, we will bring all the services and care you need to you. Independent retirement living has been offered in the village since its establishment in 2006, with a further 20 one and two bedroom apartments recently completed.
The new architecturally designed Morven Apartments are set among three acres of tranquil, park-like grounds and offer all the conveniences of a modern home in a charming old-world setting. Look out over groomed garden beds and established trees, listen to the birdsong and relax in the comfort of your own home.
Holly Lea offers a range of elegant residences to seniors, from comfortable, thoughtful studios, through to spacious, airy two-bedroom apartments. Each apartment is fitted with a contemporary kitchen, bathroom, lounge and patio, providing the ultimate in comfort, quality and practicality. Attention to detail and craftsmanship is obvious in the finer details, including stone benchtops and a contemporary colour palette.
Plans are also under way for a purpose-built facility onsite to cater for residents requiring hospital and memory assisted care.
Village Manager Juliane Brand says Holly Lea residents enjoy a boutique lifestyle where customised aged care services are provided as and when needed.
"Rather than having to move from an independent living situation to a rest home or hospital, we bring the services to you."
"Many people considering a move to a retirement village are reluctant to follow a rigid set of rules, leaving behind the routines and activities that make them happy."
"This is where Holly Lea is different. Special care is taken to support your lifestyle through a personalised approach and attention to detail. We can simply add additional services, and care as your circumstances change. It's your choice.
"If we could sum up the Holly Lea difference it would be about you and what you want," says Julianne.
Whether it's a few hours a week or full-time care, a wide range of domestic and personal care services can be tailored to your specific needs including housekeeping, meals, shopping, medication reminders and personal care assistance.
Each resident receives a pendant for 24-hour emergency assistance, to ensure help is available within minutes throughout the facility.
The team at Holly Lea offers warm, genuine hospitality, combined with extensive training and expertise to provide hospital-level care if needed.
During the uncertainty and challenge of last year's COVID-19 lockdown, staff showed great perseverance and displayed impressive lateral thinking, willingly adapting their skills to different roles.
"With care and wellbeing at the centre of our routine, staff became yoga teachers, beauticians, hairdressers, artists, storytellers and movie experts. We had an incredible time," says Juliane.
The residences at Holly Lea are anchored by the historic main building known as The Lodge, which houses facilities such as lounges, a library, cinema, activities room, billiards table, hair salon and outdoor barbecue area.
All communal facilities are within easy walking distance of the apartments and all buildings are linked by glazed internal walkway. "There's always something happening in the village's vibrant community," says Julianne. "Residents can choose to be as active and as social as they like, with access to a self-service café offering complimentary tea, coffee, fruit and baking.
"Relax with a book in one of many private lounges, enjoy a game of bridge, catch up with friends for drinks or tea, enjoy musical soirees and guest speakers, venture on sightseeing excursions with other residents, or take advantage of the village's courtesy vehicle for your private errands. The freedom and flexibility are yours."
The village residents' committee is involved in organising social activities, including visits from the Christchurch Symphony Orchestra and performance groups from local schools Christ's College and Rangi Ruru Girls' School.
"We are very much a part of the local community," says Juliane.
Holly Lea Village is just a short stroll to Mona Vale, Deans Bush with its thriving Farmers' Market on Saturdays, Fendalton Library and the Fendalton and Merivale Malls. The recently restored St Barnabas Anglican Church is also across the road, offering further social opportunities for residents.
The Fendalton community is rich in character, charm and tradition, blended with the convenience of nearby shopping, cafes, restaurants and other services.
Holly Lea Village is a partnership between the McLean Institute and Generus Living Group and is steeped in history and tradition.
The story of Holly Lea dates back 112 years, to a charitable trust established to facilitate the delivery of Allan McLean's
will. One of the city's most successful run holders and a keen philanthropist, McLean had left a substantial amount of his estate to be used by The McLean Institute, incorporated in 1908 after his passing to carry out his charitable objectives.
One such objective was the operation of the palatial 40-room McLean mansion on Manchester Street "as a home for women of refinement or education in reduced or straitened circumstances".
Known as Holly Lea – holly being the badge plant of the McLean clan and a symbol of domestic harmony – the charitable organisation continued supporting women from the site until 1956, when the Government purchased the property and Holly Lea made the move to Fendalton.
In 2006, upon the completion of new purpose-built facilities, Holly Lea became one of the finest retirement villages in Christchurch and the attributes of kindness and compassion that were at the heart of its formation have continued to this day.
Each year a special lunch is held at Holly Lea, attended by all the residents, to acknowledge the foresight and generosity of Allan McLean.
Share this article via: