arrow_backBack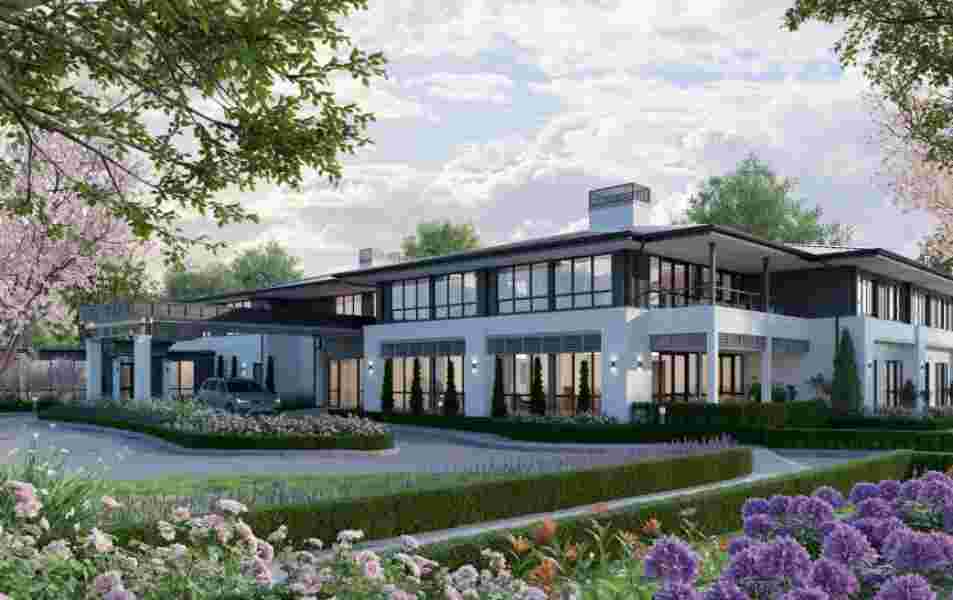 Fendalton Care Centre to offer a new level of boutique residential care
Holly Lea Events
A boutique Care Centre within Holly Lea retirement village in Fendalton is opening today, offering the latest advances and comforts in personalised residential care, including a specialised memory support unit.
The launch of the architecturally designed Holly Lea Care Centre was marked by a ribbon cutting with Christchurch Mayoress Chrissy Mauger, followed by afternoon tea with stakeholders, supporters, residents, and staff.
Its opening fulfils the vision of both the original developers, The McLean Institute, and Generus Living Group who recently acquired total ownership. It is part of over $80 million investment into the village, to provide residents with upscale and personalised care, right up to hospital level, while creating the signature sense of home and familiarity for which the village is known.
Generus Living Group Director Graham Wilkinson says the Care Centre sets the gold standard for residential care, a unique opportunity that the Generus Living Group is thrilled to be offering to current and new residents.
"Generus Living, already known for the award-winning Ashley Suites at The Russley Village, is committed to delivering care with compassion, respect, and in beautiful surroundings. We take extra special care to support each lifestyle choice, through a personalised approach and attention to detail. We add services, support, and care as might be required to suit changing circumstances."
Residents will be able to enjoy the health and wellbeing benefits of the latest in specialised and innovative tools from Europe, including a Tovertafel, also fondly nicknamed 'magic table'. The table allows residents to interact with animated lights, using their hands and senses to improve engagement and interaction. Additionally, the Wellness Nordic Relaxation Chair from Denmark, combines music, tactile simulation, and a rocking motion to offer a unique and calming multi-sensory experience.
The memory support and dementia care unit includes a specialist team to help residents and their families with the complex challenges of living with dementia while balancing freedom and security.
"The Care Centre is about providing continuity that allows our residents to live life to the fullest in an environment that has been curated with an intimate residential feel that matches the expectation of the Fendalton community," adds Graham.
"Every resident can enjoy the comfort and reassurance of knowing that you have access at any time to a choice of services, should the need arise. Whether it's a few hours a week or full-time care, a wide range of domestic and personal care services can be tailored to meet specific needs."
All suites boast a 55-inch television, an elegant and purposeful bed, beautiful soft furnishings, and drapes, together with kitchenette including fridge, microwave, and tea and coffee making facilities.
The lounges and living rooms feature an abundance of natural light and greenery from both the surrounding gardens and the garden atrium. The home-styled kitchen with dining suite provides residents with a space to engage – to converse or participate in small group activities – while an adjacent atrium provides a unique aspect, affording natural light, which is both tranquil and uplifting.
There is attention to detail and quality throughout, whether it be the warmth of timber wall claddings, the stone fireplaces, or the decoration with plush materials, wall papers, and fresh flowers. They all provide a sense of luxury and interest.
The layout enables flexibility of use, with interconnecting flow, providing both fun and intimate areas so that everyone can engage as they choose. A dedicated Beauty and Hair Studio for residents is also onsite.
An enclosed linkway from the centre is integrated into the wider historic and iconic Holly Lea village- its stunning gardens, world-class amenities, and wider Holly Lea community. It also means that those residents with higher acuity can participate and enjoy everything on offer, including a cinema with accessible viewing options.
Share this article via: