arrow_backBack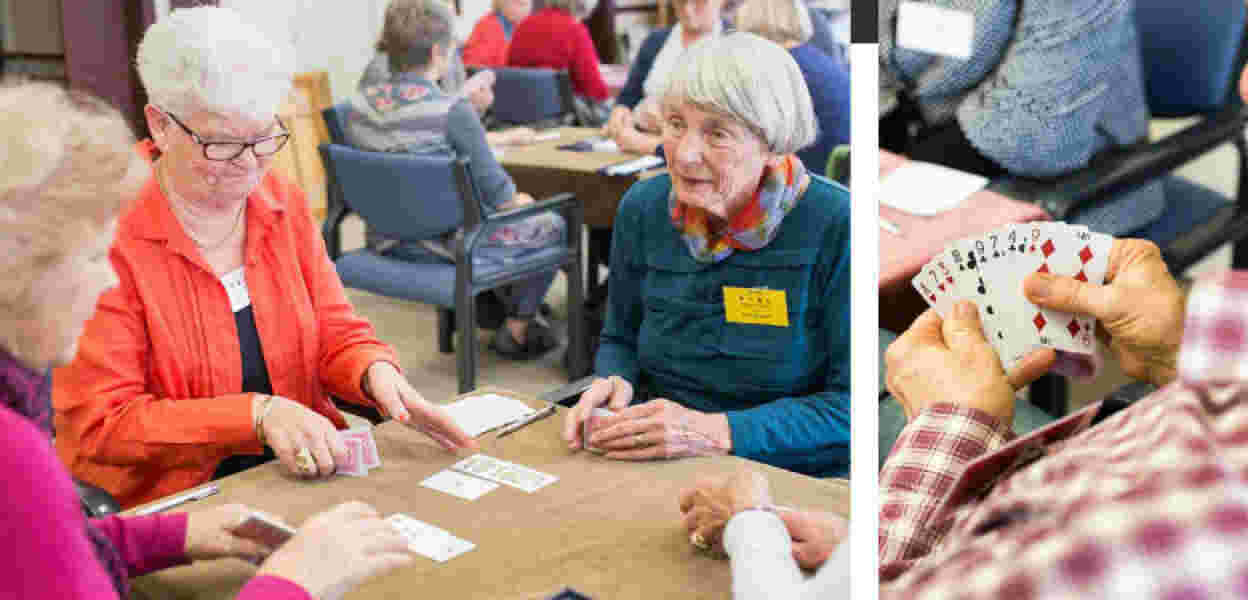 Competition with Character
Holly Lea Events
On Saturday 20th August, the beautiful Holly Lea Village recently played generous host to The Russley Village/Holly Lea and House of Cards Merivale bridge tournament. In the light filled space filled with a classic piano, furniture and pool table, residents and friends came together for a day of fun.
Friendly competition with laughter and chatter passed between elegantly dressed players with the games reaching a pause several times throughout the day so light refreshments including freshly baked goods and lunch could be enjoyed. Prizes and a glass of wine ended the day on a high note.
Capable of hosting up to 50 people, regular bridge tournaments between the villages offer a great opportunity for social networking in an environment that boasts stunning antique furniture and expansive garden views. The tournaments are just one of a number of events on the annual social calendar.
Share this article via: