arrow_backBack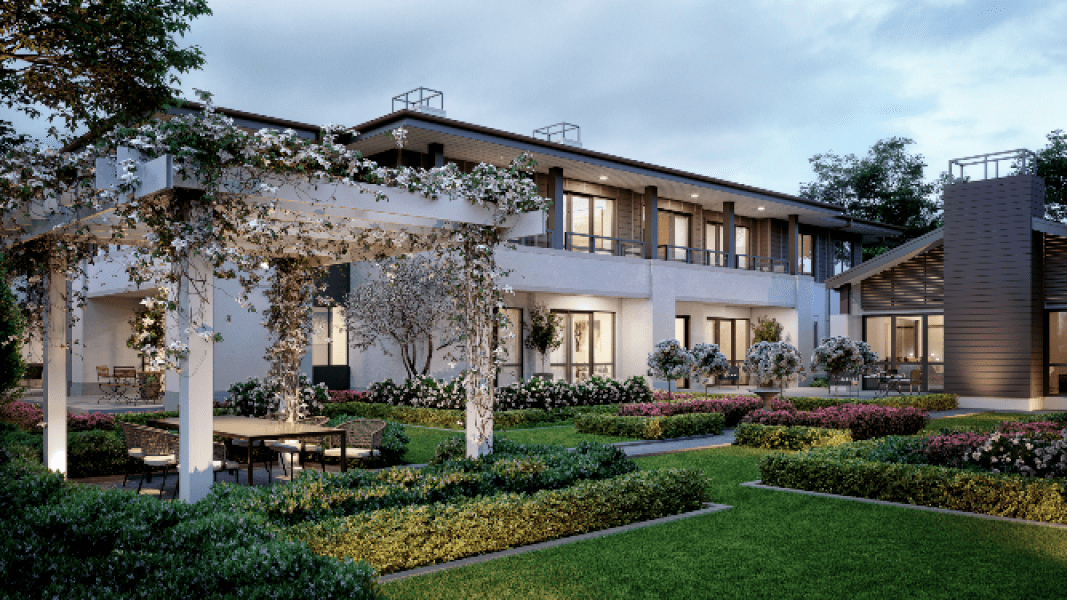 Combining heart with history
Holly Lea
Kindness and compassion have long been regarded as foundational attributes of quality retirement care and, for Fendalton retirement village Holly Lea, those qualities are ingrained in both its heart and history.
The story of Holly Lea dates back 112 years, to a charitable trust established to facilitate the delivery of Allan McLean's will. One of the city's most successful runholders and a keen philanthropist, McLean had left a substantial amount of his estate to be used by The McLean Institute, incorporated in 1908 after his passing to carry out his charitable objectives.
One such objective was the operation of the palatial 40-room McLean mansion on Manchester Street "as a home for women of refinement or education in reduced or straitened circumstances".
Known as Holly Lea – holly being the badge plant of the McLean clan and also a symbol of domestic harmony – the charitable organisation continued supporting women from the site until 1956, when the Government purchased the property and Holly Lea made the move to Fendalton.
In 2006, upon the completion of new purpose-built facilities, Holly Lea became one of the city's finest retirement villages and the attributes of kindness and compassion that were at the heart of its formation have cemented its name as one of the city's most outstanding retirement villages.
Set on a hectare block just a short stroll from Mona Vale, Fendalton Library, Fendalton Mall and Deans Bush with its thriving Saturday Farmers' Market, residents have the choice of a studio, or a unit with either one or two bedrooms. Each apartment is outfitted with a full kitchen, bathroom and feature various lounge and bedroom sizes.
Despite already boasting some of the finest living options for the over-70s, a second stage of development was completed in 2008 further cementing Holly Lea in the hearts and minds of Cantabrians.
The constant drive to offer the best retirement facilities around is a theme that continues, with construction recently completed on the new architecturally-designed Morven Apartments, set amongst the gardens and streams of the conveniently located site at 123 Fendalton Road.
Split over two levels, the apartment complex comprises eight spacious two-bedroom apartments, offering the latest in contemporary design with custom designed and wellappointed kitchens and bathrooms.
The highly anticipated apartments offer a refined look and feel, with the same level of care and attention to detail that Holly Lea has become renowned for in its operations. With the first stage now complete, the second stage of apartments is underway and due for completion mid 2021.
Meanwhile, plans for a purpose-built facility on-site to cater for residents requiring hospital and memory assisted care will set Holly Lea up for another 112 years and Allan McLean's legacy will continue to live and thrive in the heart of Fendalton.
Share this article via: