arrow_backBack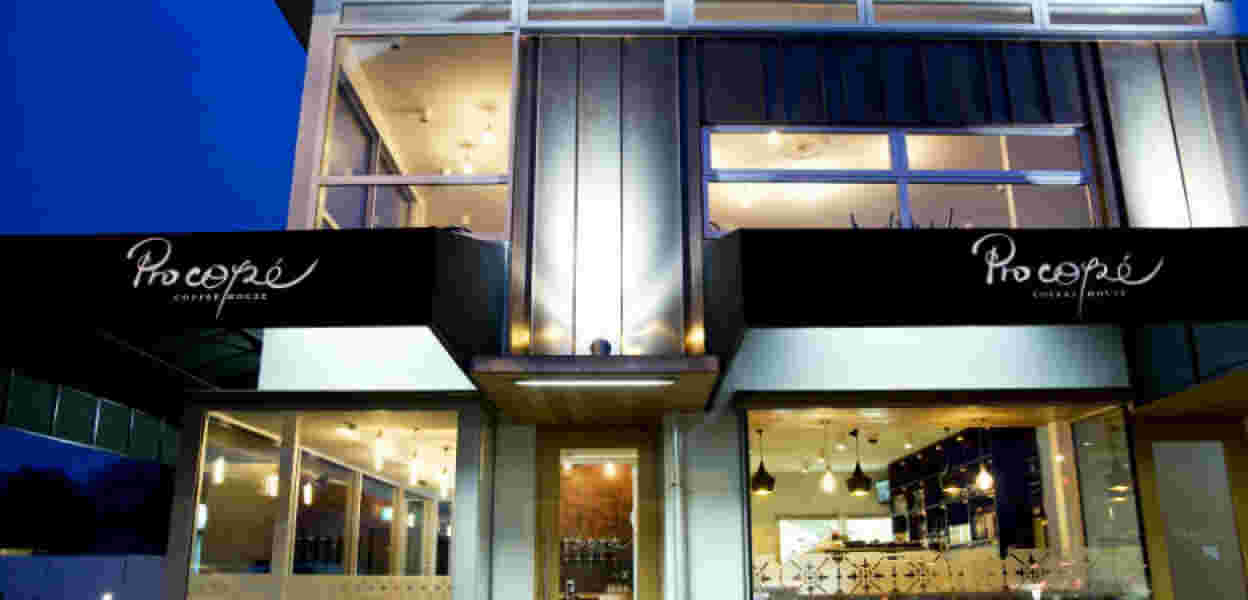 A Luxury Local Spot
General Interest
Just a gentle meander from Holly Lea Village and a short drive from The Russley Village is a special corner of Christchurch with a bustling social atmosphere. The divine Procope Coffee House rubs shoulders with the decadent yet cost effective Beauty Parlour – both with positive reputations that precede them. For the ultimate day out – pampering and preening with a spot of lunch, brunch or morning or afternoon tea – this Fendalton hotspot is ready to deliver.
Panoramic views of the Fendalton Road and Memorial Avenue areas are available from the second story of the chic, award-winning building. Procope offers a diverse and generous range of eats and treats and takes full advantage of Christchurch's fresh, local produce, which is woven throughout its breakfast, lunch and grazing options.
With vegetarian, dairy free, gluten free and paleo options on offer, there is something that will appeal to every dietary requirement. The culinary philosophy is 'good food, not fast food' with dishes prepared to order.
A particular highlight when starting a day out and about is the brunch, which is available until 2pm. It includes quintessentially Kiwi fare including eggs and bacon, eggs benedict, porridge and beans on toast, with some international flair in the mix including crepes, bangers & mash and Brioche French Toast.
Perhaps before or after brunch, enjoy an indulgent treatment with the friendly and highly experienced and qualified team at The Beauty Parlour. A loyalty programme makes the option even sweeter. From manicures, pedicures, acrylic and shellac nails, through to makeup, hair styling, waxing and lash extensions, the parlour specialises in all beauty treatments in an environment with a peaceful and welcoming ambience.
Whether it is for a special occasion or simply for a well-deserved break, a visit to the parlour is bound to leave you feeling refreshed and revitalized. Better yet, neighbouring store The Fitting Room has an extensive shapewear, lingerie and swimwear offering that is the perfect complement to a wardrobe needing some new life.
Share this article via: