arrow_backBack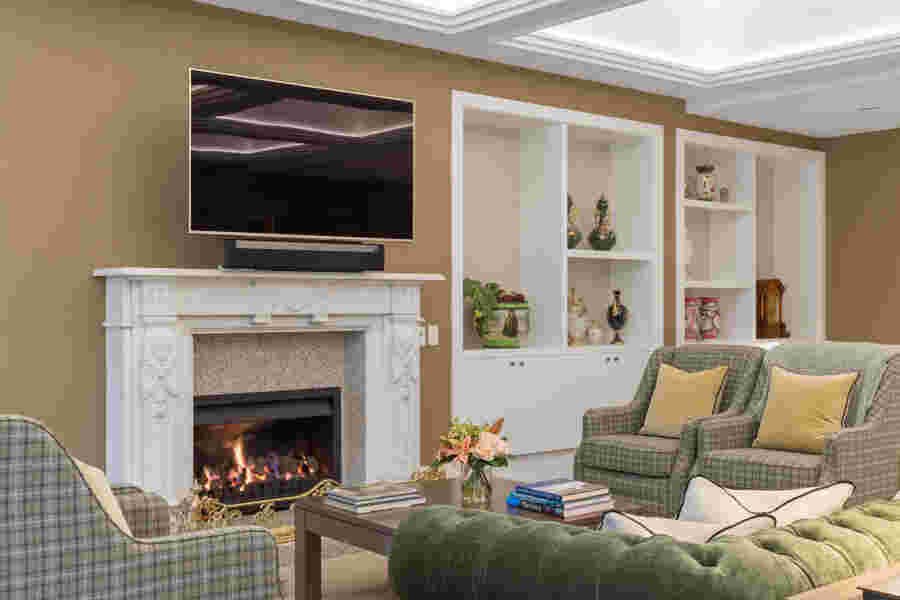 A Checklist to Help You Choose a Residential Care Facility
General Interest
Are you looking for a unique residential care facility with luxury touches and a contemporary medical service that hums behind the scenes? In that case, you should read on to discover why more seniors retire in Christchurch. At the retirement village Christchurch seniors prefer, it's all about the details, where elegance meets unique, personalised and thoughtful care.
What is a residential care facility, and how do I apply?
Whether you are ready to move on from your current living situation, or you are searching for a retirement home Christchurch residents trust for your loved one, the process can feel a little complicated. There are many different issues to be considered, and a lot of people don't understand the steps involved to apply for a place at a residential care facility.
Each care facility has a slightly different system, however, there are some regulations set in place by the government to ensure that standards are kept high across the board. When you are looking to apply, be sure that the residential care facility you are aiming for has been registered as per The Retirement Villages Act 2003.
A residential care facility may include medical care, help with daily tasks, domestic tasks or personal care assistance. You could have access to medication reminders, dementia services, and transport to appointments. You may have a full-time medical team on staff, and as far as food is concerned, there could be a meal service or an onsite cafeteria.
When you seek the situation that will suit you best, it helps to understand that there are different levels of care available. For instance, you may qualify to enter one of the DHB contracted retirement homes Christchurch residents use as part of our system of publicly funded healthcare. This involves an eligibility test, including income testing and asset testing, which allows those who qualify to access Government subsidies to enter a particular residential care facility.
Alternatively, you may opt to enjoy retired life in an exceptional residential village that offers 24-hour care in conjunction with stylish self-contained living, in which case you would pay an entry payment and a village contribution to access premium facilities.
Decide which one is the right fit
Choosing a retirement village from one of the options across Christchurch that will be the right fit for you should start with a good look into the available facilities. Below we detail some of the things to look for when searching for the retirement village that will meet your needs best.
Obviously, at a fundamental level, there must be order and cleanliness, you need to know that basic hygiene standards are being exceeded, that bathrooms are regularly serviced, and that, should the need arise, there are infection protocols in place to protect you or your loved one.
You should check whether the food being provided is served somewhere lovely and that there are healthy and tasty options on offer. Alternatively, you may move to a facility such as this exceptional retirement village in Fendalton. Here, residents can have meals provided, visit the Cafe, or cook for themselves in a custom-designed kitchen as part of a contemporary serviced living space.
Comfort should be a key factor when deciding which retirement village you want to apply to. You should be able to expect privacy, to have personal items around you, and you must feel like you are at home.
Christchurch is a beautiful place to retire, and when you or your loved one require assisted living, there is an extraordinary place called Holly Lea Village, which may be exactly the right fit for you. The residents at Holly Lea Village enjoy self-contained living and there are excellent facilities, including a boutique cinema, a billiards room, a cafe, and a hair salon in the village.
For those who like to get out and about, you will have access to the village's vehicle to run errands and enjoy the surrounding area and all that the garden city of Christchurch has to offer.
Get in touch
Holly Lea Village can provide you with the retirement you desire.
You can learn more about the premium facilities at the exceptional retirement village Fendalton offers as an optimum retirement option. Click here to find out more about our world-class facilities.
For queries or to take a look around our village, get in touch with us, and we will get back to you as soon as possible.
Share this article via: