arrow_backBack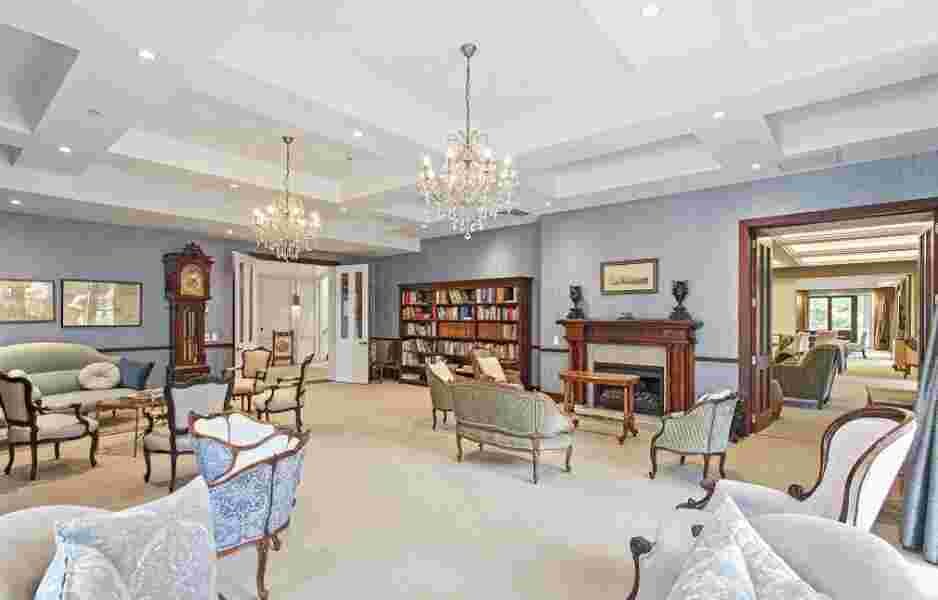 10 questions to ask a retirement village before making it your home
Aged Care Christchurch
Choosing the best retirement village for your needs isn't always easy. To get a better understanding of what's on offer, we strongly recommend visiting a number of different retirement homes and having a chat with staff and residents about life in the village.
Not sure what to look for on these visits? This article is for you. We've rounded up 10 essential questions to ask a prospective retirement village before making it your home.
1. How much will it cost?
Moving into a retirement village can have a significant long-term impact on your finances, so it's essential to have a thorough understanding of the costs involved.
Ask management staff about the initial entry price, ongoing charges, amenity fees and other expenses that may apply. Cost structures can vary significantly between rest homes, so it's a good idea to talk to a financial planner with experience in retirement villages.
2. What facilities are on offer?
During your visit, check what communal facilities are available to ensure the village aligns with your lifestyle and recreational interests.
At Holly Lea Village, we provide a wide range of facilities. Whether you want to have a coffee with friends in the cafe sunroom, relax with a book in the library, or watch a movie in the boutique cinema, we offer a full suite of amenities for our residents to enjoy.
3. What sort of ownership rights will I have?
Buying into retirement living tends to differ from usual property purchases, so be sure to ask village management staff about occupation rights and seek advice from your solicitor as needed.
Most retirement villages in New Zealand use a 'license to occupy' title, which means you have a contractual right to occupy the property, but have no legal ownership of the property or the land.
4. What type of accommodation is available?
Whether the retirement village offers units, apartments or standalone villas, it's important to enquire about what type of housing is available.
At Holly Lea Village, we offer a variety of beautifully appointed accommodation options, including studios, one-bedroom and two-bedroom apartments. Generously sized, contemporary in design and crafted using premium materials, our apartments provide everything you need for comfortable, independent living.
5. Will the village's healthcare services meet my changing needs?
Good retirement villages are designed to support the health and wellbeing of their residents. With this in mind, it's important to ask about healthcare services and consider if the village will be able to support your needs - both now and in the future.
Here at Holly Lea Village, we offer a wide range of personalised aged care services tailored to your requirements. And with more extensive facilities - including memory assisted care and a dedicated care facility - in development, we provide a full continuum of care to meet your changing needs.
6. Is the village conveniently located?
Take some time to learn more about the area - particularly if you're not a local resident. Proximity to facilities such as a GP, hospital, public transport, shops, libraries and public parks may factor into your decision when choosing a retirement home.
7. What security features does the village have?
When visiting a prospective village, ask how the management team handles security. Security features such as gated entrances, 24-hour call buttons, sensor lighting and alarms can do wonders for making a retirement community feel safer and more secure.
8. Who's responsible for maintenance?
Take a moment to ask about who's responsible for organising maintenance and repairs, and how long it takes for typical maintenance requests to be completed.
9. How is the village managed?
Use your visit as an opportunity to get a better understanding of how the village operates. Ask about who's responsible for managing the village and how disputes are resolved, and request a copy of the village's rules.
10. Are guests allowed?
Most retirement village welcome visitors, but take a moment to clarify guest policies and any special rules that might apply to your friends and family who visit the village.
Get in touch
Knowing the right questions to ask can help make your life that little bit easier when choosing a retirement village.
For more information about our village and the accommodation we offer, please feel free to get in touch with us by calling 03 351 7764 today.
Share this article via: